Calabrese Lawyers: a boutique service with big firm fight
Calabrese Lawyers is a boutique law firm located in heart of Concord, in Sydney's vibrant inner west.
Our knowledge and skills are first-rate. Our senior lawyers have trained at big firms, and have solid expertise in a range of areas.
The thing you'll remember us for, though, is our big heart. We truly care about your matter and helping you deal with your legal issues so you can focus on the other (more important) things in your life. Our warm, generous and caring approach is something clients consistently comment on.
We help people just like you every day
Our clients include young couples, mums and dads, pensioners, tradesmen, small business owners and large corporations throughout the Sydney, Western Sydney and Wollongong metropolitan areas.
Our promise to you
Calabrese Lawyers was founded in 2008 by Joe Calabrese and has since grown into a reputable Sydney suburban law firm.
The firm's growth and success comes down to one thing: a commitment to earning your trust.
Our dedication, transparency and accessibility means you'll always know where your matter is up to and have a thorough understanding of the legal issues and complexities that your case may present. And you'll always be sure that our legal costs will be reasonable and clearly explained to you at the outset.
Joe Calabrese
Principal Solicitor
Joseph (Joe) Calabrese is the founder and Principal of Calabrese Lawyers and a highly experienced litigator.
He's managed many complex and lengthy cases, some of which have generated significant public interest and media attention.
Those who went to school with Joe wouldn't be surprised about his career path. He was a passionate public speaker and debater during his school years.
Today, he uses his strong legal, negotiation and advocacy skills in the areas of civil and commercial litigation, criminal and traffic law, family law, and – his special area of expertise – dust diseases.
He's driven by a desire to work together with his clients to achieve fair and commercially sensible outcomes.
Joe is a Sydney FC supporter, plays golf, and enjoys travelling to the South Coast of New South Wales where he hopes to one day retire.
Qualifications
Bachelor of Arts, Macquarie University
Diploma of Law, Legal Profession Admission Board
New South Wales Public Notary
Memberships & Associations
Fellow of the Australian and New Zealand College of Notaries
Law Society of New South Wales
Past President and current member of Committee for Italians Abroad NSW
Founder and former Secretary of Majors Bay Chamber of Commerce, Concord
Member of the Italian Chamber of Commerce Inc.
Languages Spoken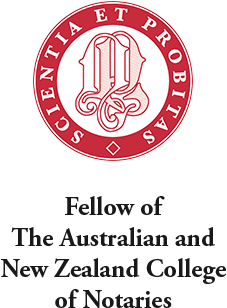 Saidy Khawly
Associate
Saidy has more than a decade of experience across large, medium and small firms. She practises in the areas of family law, civil litigation, debt recovery, criminal law, apprehended violence orders, traffic matters, estate planning and insolvency, making her an extremely versatile lawyer and well-suited to general practice.
Her warm and engaging personality will help you feel at ease instantly, regardless of the nature of your legal issue.
Saidy has developed particular expertise in family law, and says helping everyday people, who are often stressed and confused, untangle their legal dilemmas is the most rewarding part of her work.
Saidy is a strong negotiatior, mediator and advocate. She also describes herself as down-to-earth (and the least reserved personality in the office).
On the weekends Saidy likes to enjoy a little retail therapy, spend time with her two daughters, and clear her mind with a simple walk.
Qualifications
Bachelor of Laws
Bachelor of Economics, Macquarie University
Memberships & Associations
Law Society of New South Wales
Family Law Section of the Law Council of Australia
Languages Spoken
Yenny Tu
Solicitor
Yenny joined the office as a legal clerk in 2010 and has been a lawyer since 2012. She helps clients with property law, civil litigation, estate planning and more.
Yenny has an overwhelmingly positive outlook and attitude and is known for her sensitivity and laser-like focus.
It was the law's complexity and diversity that attracted her to this career path. Today, it's being able to express this complexity in a clear, articulate and understandable manner to people from a variety of backgrounds that gives her great satisfaction.
Outside of work you'll find Yenny enjoying the simple things, and spending time with family and friends.
Qualifications
Bachelor of Laws
Bachelor of Commerce, University of Sydney
Memberships & Associations
Law Society of New South Wales
Languages Spoken
Are you ready to discuss (obligation-free) how we can help you?